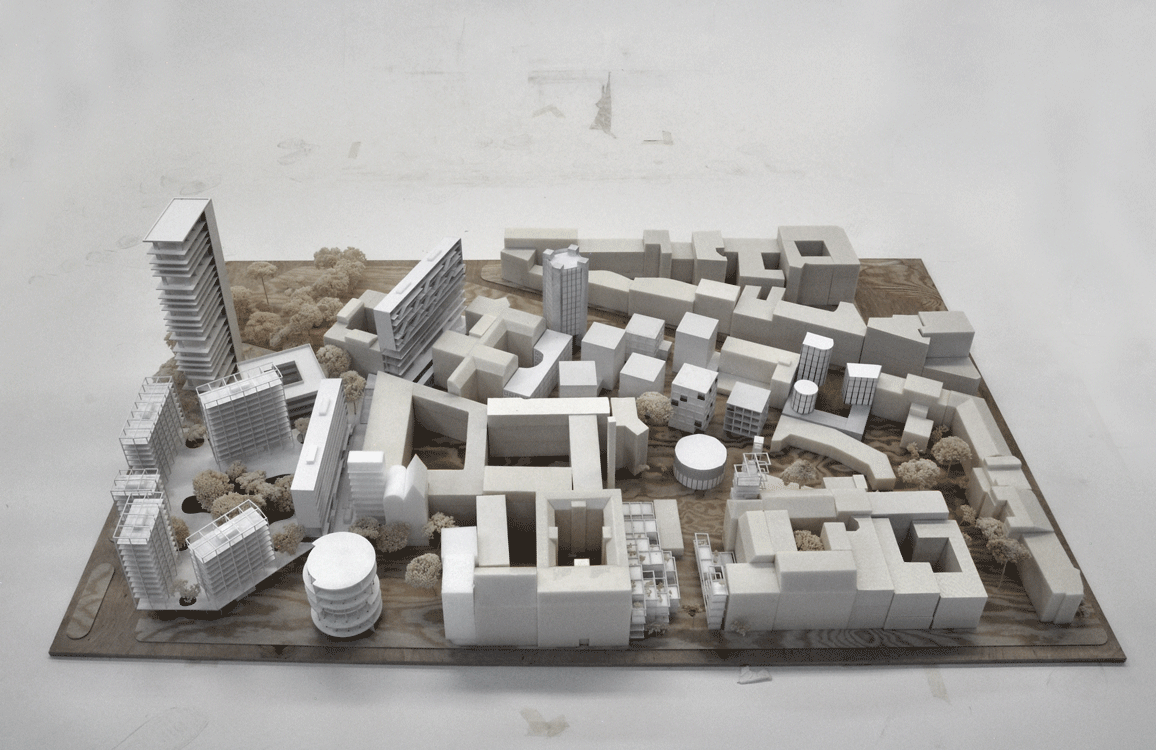 The planning area in Berlin-Kreuzberg was divided into 3 parts. The part encircled by Prinzessinnenstrasse, Segitzdamm, Prinzenstrasse and Ritterstrasse was assigned to the Tokyo and Sao Paulo Group, which were analyzing the architectural and urban properties of similar sized areas in Shinjuku, Tokyo and Centro, Sao Paulo. The Tokyo Group was focusing on the eastern part of the block.
Tokiotes in Berlin – Urban Rule and Architectural Exception
Regine Selva Dietzfelbinger
A collection of ambiguous solitaires from Tokyo inform a new catalogue of types, that can be read as relational formalism. The 3 exemplary projects show how solitaires can highlight their context.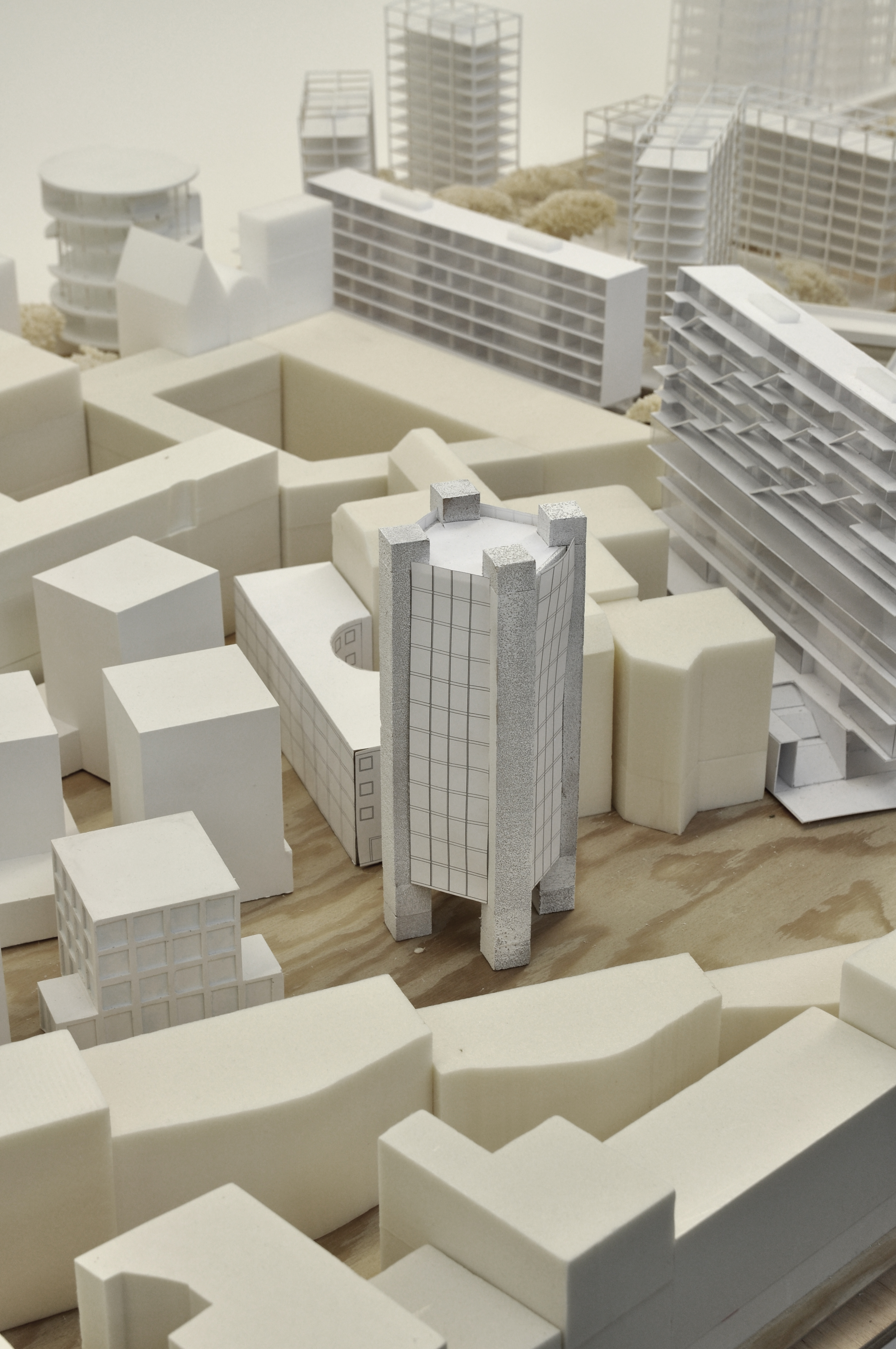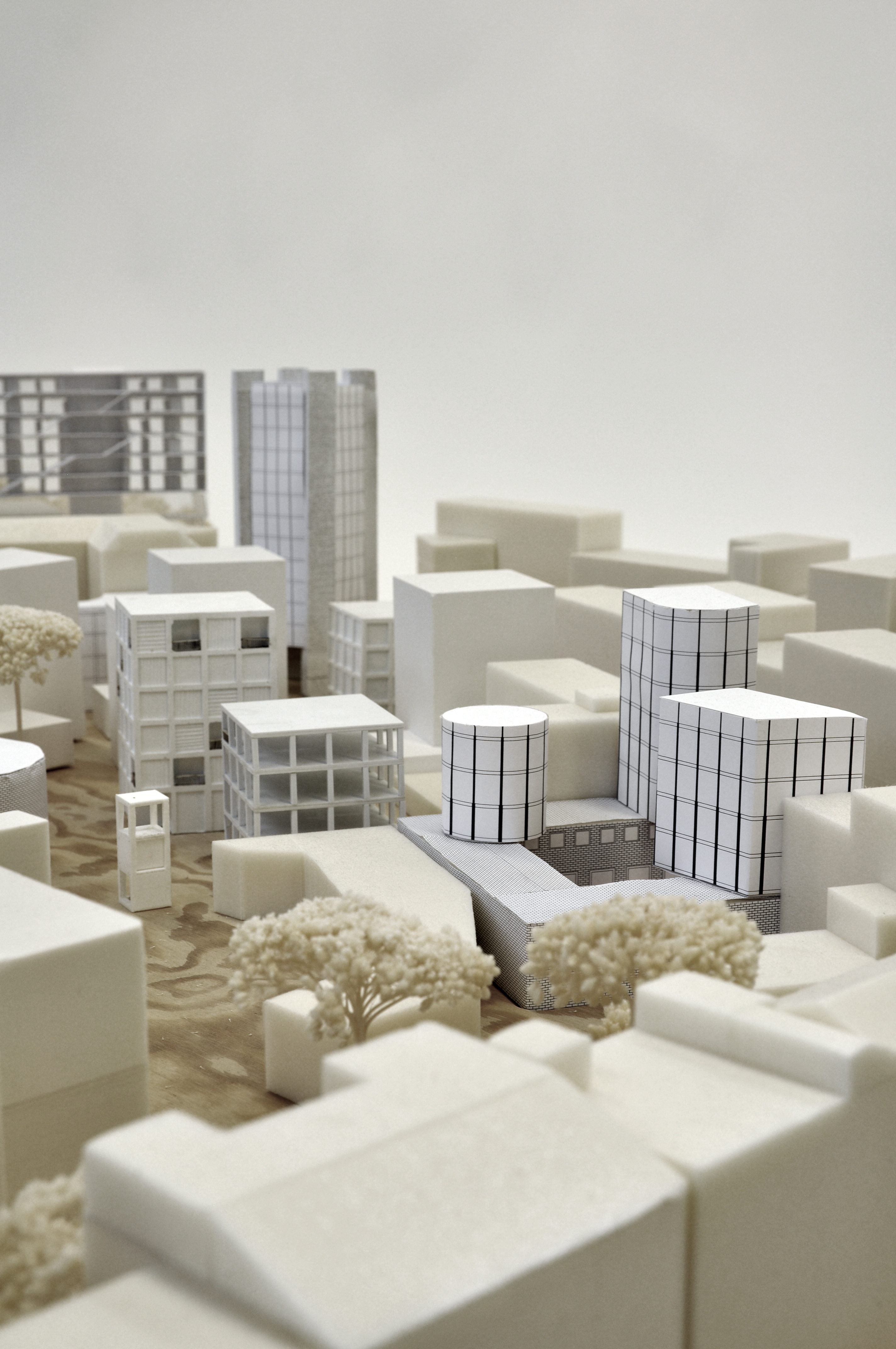 Appropriated Metabolism
Kathrin Beyer, Anastasiia Lytvyniuk
Informed by the  in-between of typical Tokyo residential buildings, a public space is created, flanked by houses, that open the plot for sunlight. The steel structure accommodates a flexible program as infill.